Black Bean Confetti Salad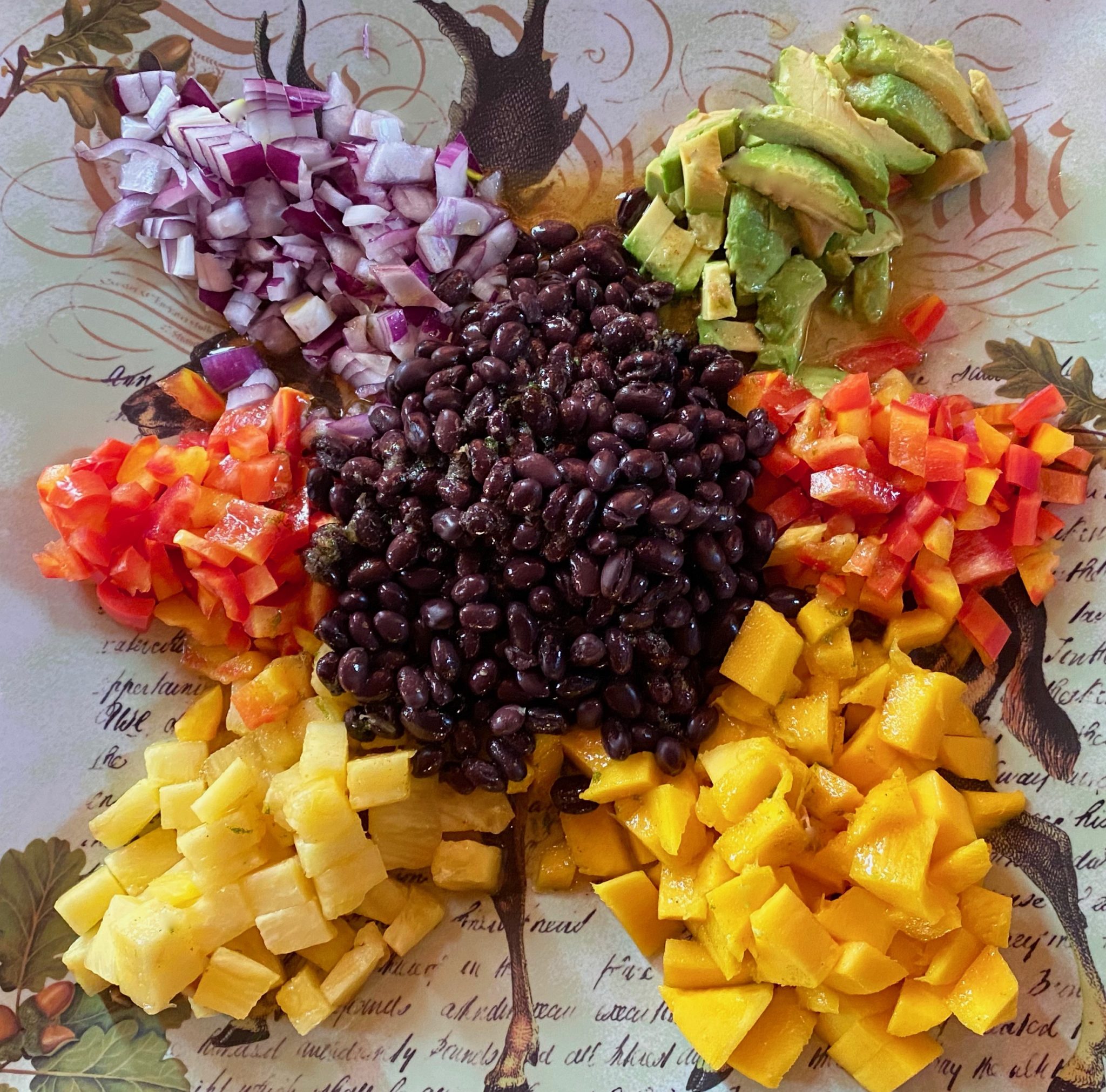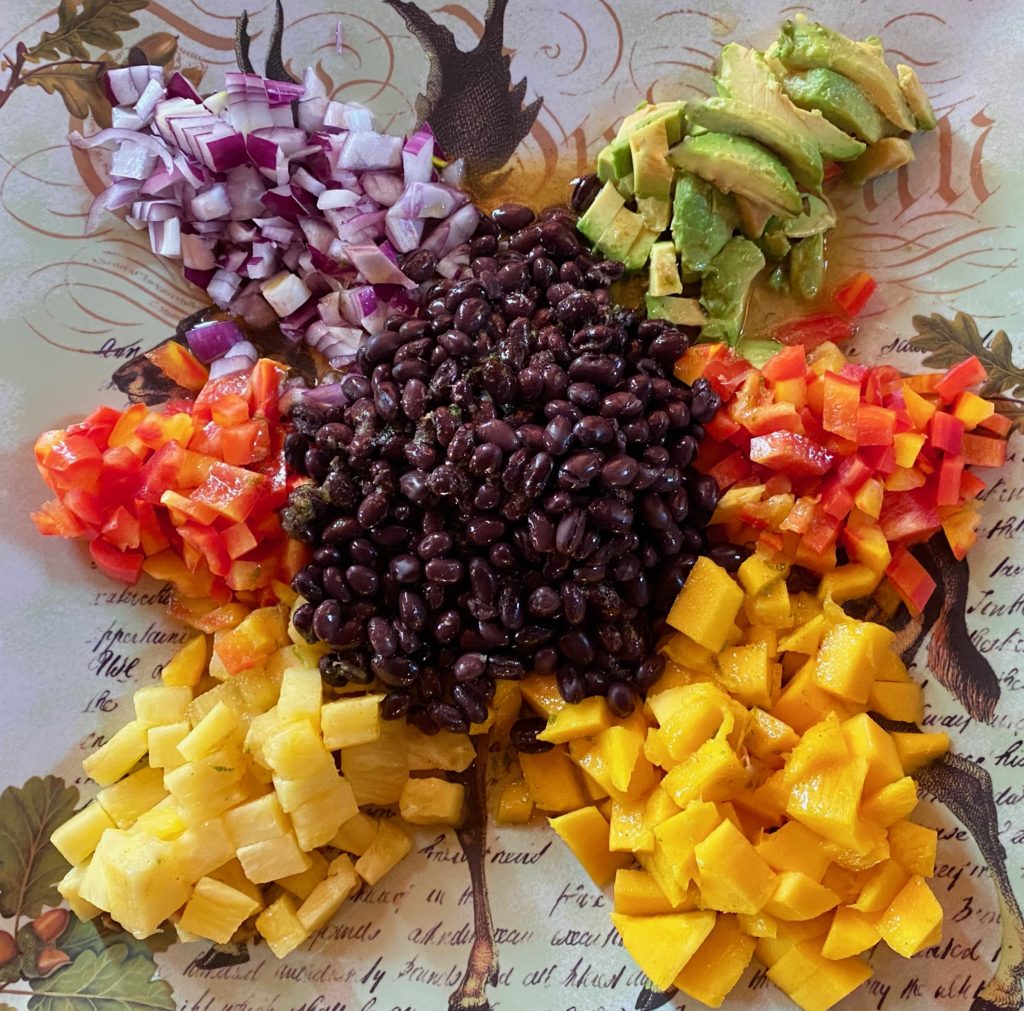 This is one of those recipes that does not really need a recipe. If you can chop and open a can: you can make this salad.
All you need is a sharp knife, some ripe fruit and veggies and a few basic seasonings- basic. Nothing exotic. I buy my mangoes and avocado a day or two before I make this dish so they are perfectly ripe.
This recipe is perfect to have for a weeknight side dish or to enjoy all weekend in the fridge. I love snacking on the yummy flavors especially knowing it is SO good for you.
Mix it up by adding cucumber, tomato, edamame, corn, cojita. Just keep your ingredients super fresh. I don't like using any canned items except the beans. It's so healthy- keep it that way by using the freshest produce you can find. The two exceptions are frozen corn or edamame.
Freeze the leftover pineapple for my pineapple daiquiri I'll be posting later this week.
Enjoy!
Print
Black Bean Confetti Salad- serves 4-6
For the salad

1 avocado, peeled- pitted and cubed

1 can black beans- drained and rinsed

1 cup fresh pineapple- cubed

1 mango- peeled, pitted and cubed

1/2 cup red onion- diced

1 red bell pepper- seeded and diced

For the Dressing

1/4 cup extra virgin olive oil

juice and zest of 1 lime

2 TBSP honey

1/2 tsp cumin

1 tsp fresh ginger, grated

1/2 tsp Kosher salt
Print
Method- 20 minutes
With artist flair, arrange all the chopped produce on a platter.
Mix dressing ingredients in small bowl with a whisk until well incorporated.
Drizzle the dressing over the salad. Toss gently in a large bowl or serve directly from the platter.
Store leftovers in a tightly sealed container for up to 2 days in the fridge.

The avocado does not hold up very well after 1 day. Consider removing it from the rest of the salad if you have leftovers.