The Met Market Copy Cat Double Chocolate Chip Cookie Recipe
Does the world really need another chocolate chip recipe? Infused with espresso, two kinds of chocolate, toasted walnuts- and tastes this good- yes.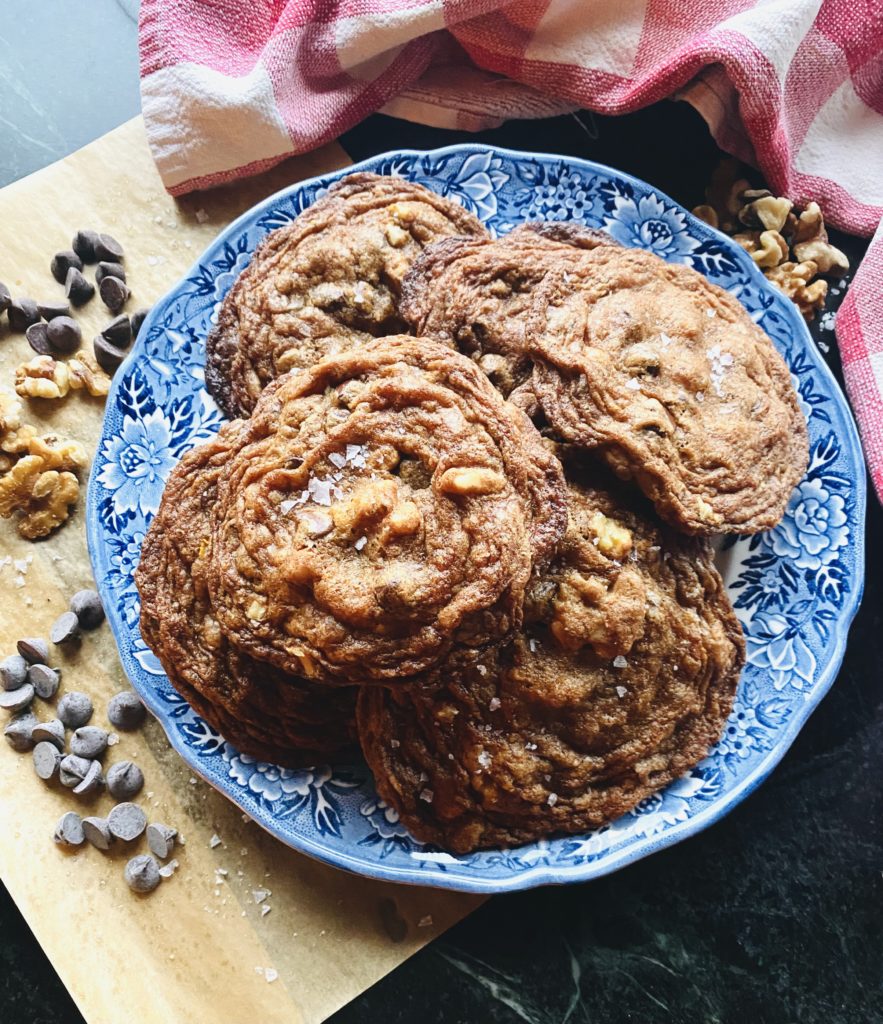 I know- does the world really need another chocolate chip cookie recipe? No- not really. But if you have ever been to Seattle and visited the Met Market, you know all about this cookie. It is a double chocolate chip, flakey sea salt and walnut baked bit of heaven. I struggled mightily with this recipe. But, here is my best attempt at this mound full of chocolate loveliness. This bakes up a whopping big cookie. Bake up the entire batch and share- you'll never be lonely.
"The Cookie" at the Met Market is one of those treats that you will skip a meal or two to enjoy this indulgence. Of course, you'll be so full after eating only half, you won't want anything else to eat. This cookie is ooey, gooey and completely delicious. Two kinds of chocolate and huge chopped walnuts make it one of my favorite treats when visiting Seattle.
Why this recipe works:
By letting the dough rest five hours, the ingredients fully incorporate and the flour is perfectly saturated.
Baking only 4-5 cookies at a time on your baking sheet lets heat disburse throughout the oven better proofing for a great rise for your cookies.
Espresso elevates the chocolate flavors
Two kinds of chocolate paired with sea salt means your taste buds explode- salt heightens sweetness and suppresses the bitterness of the dark chocolate- salt enhances the flavors in chocolate.
Big chunks of nuts add incredible texture to the cookie making it even more complex.
Jump to Recipe
Give yourself plenty of time to make this dough. It is best when made the night before baking. Let the flavors have time to meld together.
More Cookie Recipes to try: