Blackberry-Cherry-Walnut Crumble
It is berry season!
We've waited all year for incredible fresh northwestern blackberries and raspberries and now they are here.
And, BONUS- it is also cherry season here in Montana. What to do with this bounty of riches?
Here's what I recommend- Throw those berries in a dish, cover with a brown sugar, butter, walnut crumble topping, bake 'em up and smother in local vanilla ice cream. Please summer- don't ever end.
My version takes fresh berries and cherries that you coat in a bit of flour and freeze. Or pro tip: Fresh berries not available? Buy frozen and bake. I made two versions- one with fresh berries and one with completely frozen berries. The frozen berries actually tasted better and gave me a juicier filing. Who knew?
The crumble topping is simply oats, flour, walnuts, butter, cinnamon, lemon zest, brown sugar and salt. Pulse in a food processor until it resembles wet sand. Plop on top of floured berries and bake. So simple. No crust to chill and roll out. You barely have to measure.
I think I may make another version with peaches and nectarines. Be back with that version in a few weeks….
Enjoy!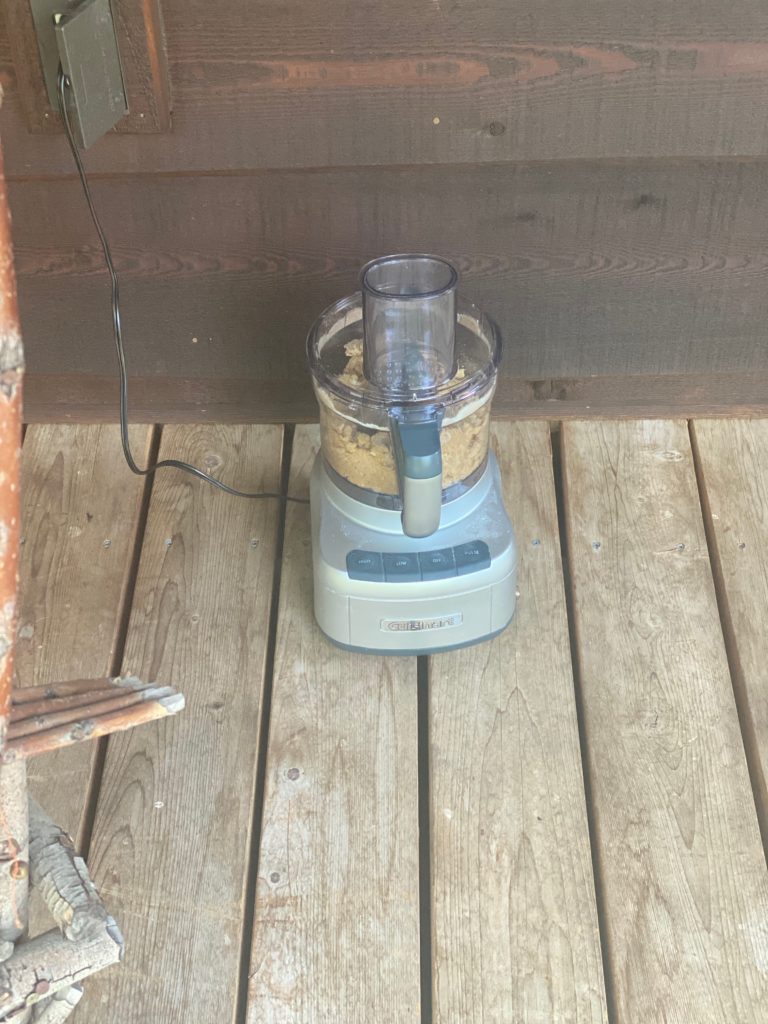 Print
Blackberry Cherry Walnut Crumble- sevres 4-6
4 cups fresh blackberries, or a 12 oz bag of frozen blackberries

2 cups dark sweet cherries, pitted, stems removed, or 1 cup frozen dark sweet cherries

3/4 cup all purpose flour, divided

1 cup old fashioned oats

1 cup light brown sugar

1/2 cup butter, ( one stick) cold, cut into small pieces

1 TBSP lemon zest

1/2 tsp cinnamon

1/4 tsp kosher salt

1/2 cup walnut halves , optional
Print
Method- Prep time 10 minutes, baking time 30 minutes
Pre heat oven to 350 degrees. Butter a 2-3″ deep x 10″ square baking dish. Set aside.
Toss fruit in a medium bowl with 1/4 cup of flour. Place in freezer while making the crumble topping.

In the bowl of a food processor, add the remaining flour, oats, butter, brown sugar, lemon zest, cinnamon, salt and walnuts.
Pulse until the mixture resembles wet sand. Set aside.
Spread the floured berries from the freezer into the prepared buttered baking dish. Place the baking dish on a parchment lined rimmed baking sheet to prevent spillage.

Sprinkle the crumble topping over the berries.
Bake at 350 degrees for 30 minutes or until the crumble is golden borwn and the filling is bubbling.
Serve with ice cream or fresh whipped cream.