My 5 favorite recipes for Pie Day
Who doesn't love a delicious, flakey, buttery pie crust filled to the brim with creamy chocolate, sweet peaches or tart apples? Here are my five favorite pie recipes you can make at home.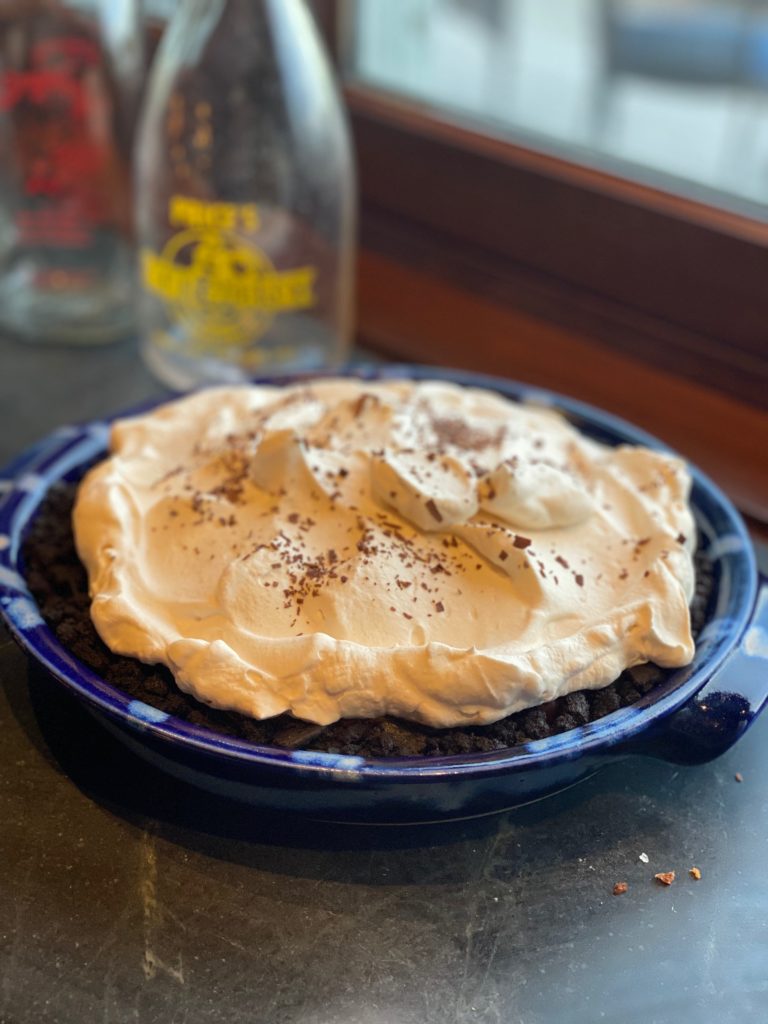 CHOCOLATE CREAM PIE WITH BAILEY'S WHIPPED CREAM
This chocolate cream pie is so simple because the crust is just chocolate wafer cookies and butter.
So simple. I make a luscious chocolate filling and top the entire thing, once chilled, with mounds of whipped cream spiked with Bailey's Irish cream. Perfect for St. Patrick's Day!
Click HERE for the recipe.
BOURBON PECAN PIE
Based off a family recipe, this pie is not too sweet.
I make another cookie crust using Pecan Sandies. The filling is pretty traditional but I add lots of warm bourbon for that something extra special. Click HERE for the recipe.
CALAMONDIN PIE WITH GRAHAM CRACKER & COCONUT CRUST
For fans of Key Lime pie, try my tart and yet delicately sweet, calamondin pie. I squeeze and seed tiny little bright globes of sweet citrus and then make a simple filling with sweetened condensed milk and top it with toasted coconut.
So good!
Click HERE for the recipe.
APPLE PIE WITH RUSTIC BUTTERY CRUST
Piled mile high with apples, this rustic, no fuss pie is as good as it is EASY!
No fancy lattice work. Serve up this All American pie with vanilla ice cream and a side of happiness.
Click HERE for the recipe.
PEACH AND RHUBARB PIE WITH VODKA CRUST
Picking a favorite pie is kind of like picking a favorite child- you love them all the same. This pie with sweet peaches and bright tart rhubarb really takes the cake. Ha ha!
I use a classic buttery crust with a hint of sophistication by adding European butter, lard and vodka for extra flakiness. Pro- tip- you can use frozen peaches and rhubarb if you can't wait for summer.
Yum!
Click HERE for the recipe.